STORE
FEATURED PRODUCT: TAKE ADVANTAGE OF THIS SPECIAL OFFER NOW!
Are you struggling to get started with social media for your business?

Do you feel lost in a world of Facebook,Twitter, YouTube, LinkedIn, blogging and social bookmarking? All a bit overwhelming?

If so, then this online course is for you! Learn at your own time and pace.

I'll help you understand using plain language and video how social media sites work and how you could leverage their power to grow your business.
---
All Access Membership: NORMBONDMarkets.com
All Access Membership: NORMBONDMarkets.com is our flagship product! It gives you unlimited access to marketing e-books, special reports, videos, software, audio files and more carefully selected to help you grow your business! Each month, we add new materials to our "Digital Vault." In addition Members participate in a private group coaching session each month with Norm Bond.
Newbies Guide to Getting Started Online
The aim of this guide is to give you direction and to help you get started with your online venture. You'll discover a proven system to help you build and run an online business. The author spent 12 months of researching the best tools to launch an internet business from scratch.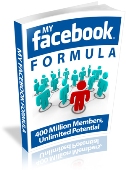 My Facebook Formula
Facebook has over 800 million members worldwide and has changed the marketing industry. Used correctly, Facebook can become a valuable tool in your marketing and business development efforts and lead to increased profits. Yet most people still don't know how to leverage this massive opportunity.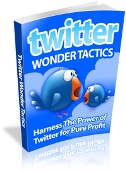 twitter Wonder Tactics
twitter is a micro-blogging platform ranked among the most effective and powerful marketing tools that you can use. It's the perfect place to create exposure and build relationships with your target market. Use twitter to make sure you're in the game.

Big Business Branding on a Small Business Budget
Discover the secrets of branding on a small budget. Learn proven tactics to get your brand to stick in your customer's mind. You get everything you need to get started right away. Including the 51 minute audio interview for mp3 download and the PDF file of the audio transcript. Put these super profitable, low cost, brand building tactics to work today.
5 Ways to Kill Your Business
A lack of attention by a business owner to any one of these "five ways" and certainly any combination will kill your business just as dead as if you were intentionally trying to sabotage your own success. Consider just the first two: 1. They Have the Wrong Motivation for Starting and Working a Business 2. They Lack a Business Plan and Have Inferior Business Management.
Building a Better Business Blog
This manual is a detailed, graphical instructional tool that shows you (via high quality screen shots) how to sign up and launch a WordPress blog. You can follow these 10 step by step lessons and implement your new business blog in a day -- for free! Expand your brand online, build customer loyalty, and generate leads 24/7.
Understanding SEO
If you type a term in the search engines and press the 'enter' key, you receive a summary of website results which include that search term. Have you ever asked yourself why some web sites rank much better than others? It's because of a powerful online marketing strategy called Search Engine Optimization (SEO). In this ebook, we aim to give an overview of some different aspects of SEO and provide a selection of resources for further study.
comments powered by HyperComments